We are very proud of the business we've built over the years especially in the knowledge that we have done so without compromising on our core values and beliefs. Below is what our partners and customers over the years have had to say about us.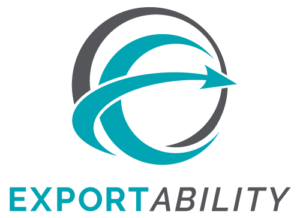 To Eugene and Haines Fleet,

We loved using The Meetsuite at Haines, Airside.  Thank you so much for the opportunity to work there this past month.  I first became a client of Haines Fleet in 2003 and my experience working with Eugene and Ian has always been a positive one. Clearly, they love what they do and provide an amazing level of service to their clients.

As part of their client services, they provide The Meetsuite, a private meeting suite located at Haines Fleet, Airside.  The space is a great place to work off-site and away from office distractions as well as being only 10 minutes from the airport.

At a busy time in the development of our business, we wanted to bring together our team into a great space to work together.  The Meetsuite gave us everything we needed – a private, spacious Board Room with plenty of space to work with all the connectivity and tech that we required as well as a private kitchen and bathroom facilities.

Eugene has created a unique space available to clients with a wonderful spirit of generosity and philanthropy.   We cannot thank you enough and we look forward to hosting our clients soon at The Meetsuite.

On your behalf, we have made a donation to Aware.

Best wishes,

Maria O'Reilly

Exportability.
We have used the services of Eugene Haines, on an on-going basis since 1994 when we established our European operation in Dublin. During this time we have enjoyed the highest levels of quality and service from Eugene and his team. In addition, we have admired his hard-working and entrepreneurial approach and his determination to treat his customers honestly and fairly.
Pat O'Beirne General Manager Avid Technology International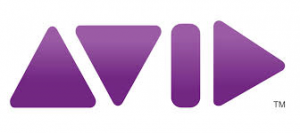 This is to confirm that we have used Eugene Haines and the services of his company on an ongoing basis since 1995. His services and that of his team have survived the test of time in providing reliability over this period. Alcan Packaging Dublin have no hesitation in recommending Eugene and his company to any company requiring fleet management.
Peter Lawlor Purchasing Manager Amcor Flexibles Dublin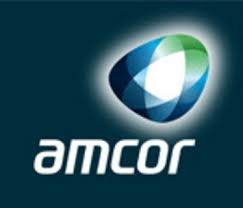 We have enjoyed excellent service for approximately fifteen years from Eugene Haines and his staff-not only when negotiating new leases, but during the lease term of every vehicle that we leased from them. I can happily recommend Haines Fleet Management Ltd. as a supplier, and Eugene Haines as a businessman of the highest integrity
Vincent Donlon General Manager Solar Turbines Europe S.A.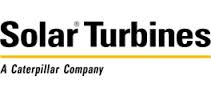 We have been dealing with Haines Fleet ( Eugene Haines and Ian Flood ) since 1997. It has been a pleasure working closely with both of these guys after all these years and I must say the attitude and commitment has been outstanding as no job has been too small. They seldom settle for less than 100% of themselves, frequently stepping up to and conquering the proverbial challenge put before them. Attuned to Haines business needs, they will often do whatever it takes to prove Haines value to customers and are willing to make personal sacrifices to advance the company's goals. They set the standards of professionalism and impeccable work ethic by which we all should conduct ourselves and its a honour to have this company as a supplier. Many thanks to both Eugene and Ian for their outstanding attitude to detail and service.
Brendan McDonald Regional Vice President, Anixter International                                                                                                                                                                                                                                                                                

As a customer from 2007 I cannot praise enough the responsiveness, courtesy, assistance and availability shown by Eugene and his team (especially Ian Flood) in handling any vehicle related issue. I received this level of service as a single vehicle customer so I can only imagine the benefits for a fleet operator. I have seldom experienced such consistent levels of service from any supplier, motor or otherwise. I wholeheartedly recommend Ian and his team and would mention that this endorsement has been earned and has not been solicited by Eugene or Haines Fleet.
Kieran Rigby CEO GAB Robbins Group UK                                                                                                                                                                                                                                                                                                                                    

My first encounter was following a very disappointing experience with my previous fleet supplier and it was in the process of seeking an alternative that I came across Haines Fleet. From the very first phone call I could not have asked for much more in terms of service and responsiveness. They worked tirelessly for at least eight months sorting out paperwork and the string of legal requirements between our European head office and the banks etc. The uncertainty surrounding these issues meant we could never be sure there would be a satisfactory outcome. However, Haines Fleet in general, and Ian Flood in particular, pushed for all of this to be resolved in the most professional manner and eventually delivered my first Haines Fleet car in November 2010. Since then we have had a seamless experience with a first class service at every turn. We will never be their biggest customer, but we are treated as if we are their most important. I have promised that I will direct any and all of my family, friends and acquaintances to Haines Fleet whenever they decide to replace their car. If word of mouth is the most effective form of marketing, then the professional service Haines Fleet provide to me has already bought many years worth of effective marketing. With sincere thanks to Haines Fleet.
Peter Keenan Owner
Impact Sales Partners
This is to confirm that I hired Eugene Haines as a Sales Trainee for Walden Ford and went onto become Fleet Director. I watched his career blossom as he joined Joe Duffy BMW and then establish his own business – Haines Fleet. Eugene is an excellent salesman who is well liked in Corporate Ireland, where people buy from people. His integrity is of the highest repute and I can recommend the man and his services to any prospective client.
Bill Cullen Chairman Bill Cullen Motor Group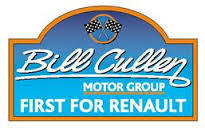 I have known Eugene Haines for many years and have always been impressed by the professional way in which he conducts his business and I know him to be a person of the highest integrity. We have enjoyed an excellent relationship with Eugene and his company and know him to be well respected in the motor trade.
Matt Smyth Managing Director                                                                                                                                                                                                                                                                                                                                             Ashley Ford Group                                                                                                                                                                                                                                                                                                                                              

Eugene Haines was the Managing Director of our Leasing Company-Joe Duffy Leasing Ltd. from 1994 to 2004 when his bought out his other shareholders. Our companies have enjoyed a very long and mutually beneficial relationship with Eugene-indeed, up until recently, he shared our premises. In 2007 Eugene decided to relocate his operation to a purpose built facility in Airside, Swords. We have a longstanding business relationship with Haines Fleet and have found their service to be extremely courteous, professional and efficient. In all our business dealings with Haines Fleet, they have always delivered on their promises.
Gavin Hydes Group Chief Executive Joe Duffy (Motors) Ltd.